Judge Rock 2014 Pinot Noir Wins 2 trophies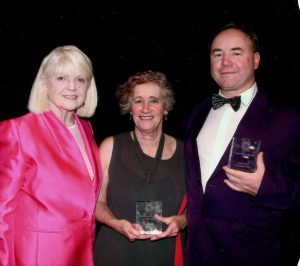 Judge Rock has won the Pinot Noir Trophy and the Red Wine of the Show Trophy at the Australia & New Zealand Boutique Wine Show. The Trophies were presented in Sydney on Monday 11th July.
Founded in 1996 the Association of Australian Boutique Winemakers manages the Australian and New Zealand Boutique Wine Show. New Zealand wines were invited into the show from 2009. Huon Hooke is the Awards Chairman, Bob Campbell a judge along with 3 Masters of wine and various other judges, and Judith Kennedy is the Chief Executive.
A boutique wine company is defined as one which processes less than 250 ton annually under its own label and is owned independently, i.e., not owned by a larger wine company.
The 2014 Pinot Noir has just been  released in New Zealand.
http://boutiquewines.com.au/wp-content/uploads/2012/10/2016_ANZBWS_Results_Book.pdf