Elegant, sensuous, and intimate Pinot wines
This vineyard grew from an idea that with love of the land and attention to detail our site would make great Pinot Noir and St Laurent.
International sommeliers and wine competitions like Decanter, International Wines and Spirits Challenge, and Air New Zealand Wine awards have all awarded our wines gold after gold after gold.
2014 Pinot Noir wins the Pinot Noir Trophy and the Best Red Wine Trophy at the 2016 Australia & New Zealand Boutique Wine Show
We are so small we are almost invisible. Our mass of awards belies our size. We are the Higgs Boson of world Pinot Noir.
We are visible once a week at the Otago Farmers Market Dunedin on a Saturday morning at the beautiful historic railway station. This has become our cellar door to the world.
You can also find us in the Auckland Farro Fresh stores, Auckland Fine Wine Delivery Co, Wellington Karori The Cellar Room, and Meenans Wines & Spirits Dunedin.
Please visit our Alexandra Cellar Door – open 7 days all year round 11.00 to 5.00 pm
Our address is 36 Hillview Road Alexandra
Our contact phone number is +64 (0 )3 4485059 or +64 (0) 274279108
PLEASE SEE THE CURRENT WINES AVAILABLE BELOW
NEW ZEALAND SALES
NZ SALES
wines@judgerock.co.nz
Ph: 03 4485059
Mob: 0274 279108
Address: 36 Hillview Road, Alexandra 9391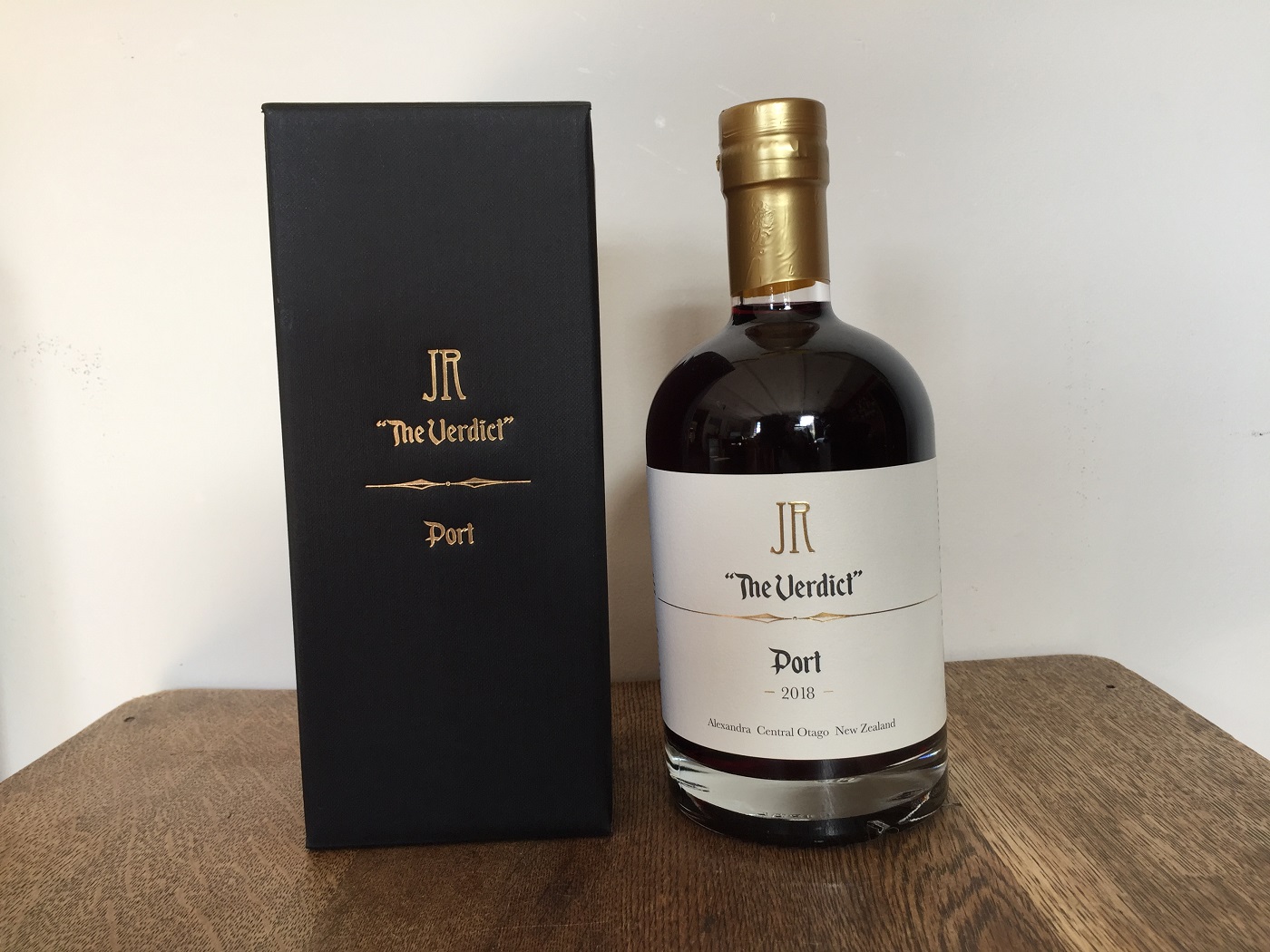 Our Awards
2006 Pinot Noir – sold out
5 stars – UK Decanter magazine
91/100 – Neal Martin of Robert Parker
5 stars & Best Buy – NZ Cuisine
Gold Medal  – Liquor Land Top 100
2007 Pinot Noir – sold out
Elite Gold medal – Air New Zealand Wine Awards
2008 Pinot Noir – sold out
Blue-gold medal – Sydney International Wine Competition
89/100 – Lisa Perotti-Brown of Robert Parker
2009 Pinot Noir- sold out
Silver medal – International Wine and Spirit Challenge
Silver medal – Australian Boutique Wine Awards
91/100 – Tom Cannavon MW
2010 Pinot Noir – sold out
Gold medal – UK Decanter World Wide Wine Awards
Elite Gold  medal – Air New Zealand Wine Awards
Gold medal – International Wine and Spirit Challenge
5 stars – NZ Cuisine
96/100 – Gourmet Wine Traveller Magazine
2011 Pinot Noir – sold out
Silver medal – Australian Boutique Wine Awards
Silver medal – International Wine and Spirit Challenge
4.5 stars – Winestate Magazine
2012 Pinot Noir – sold out
Highly recommended –  91/100 Decanter Magazine 2014
Gold medal – UK Decanter World Wide Wine Awards
4.5 stars November 2014 Cuisine
Silver medal International Wines & Spirits competition
2011 St Laurent – sold out
Silver medal – Air New Zealand Wine Awards
Silver medal – International Wine and Spirit Challenge
Silver medal – Australian Alternative Varieties Wine Show
2013 Pinot Noir – sold out
Gold Medal Decanter World Wide Wine Awards
2013 St Laurent
Silver medal Decanter World Wine Awards
2014 Pinot Noir – sold out
Pinot Noir Trophy Australia & NZ Boutique wine Awards 2016
Best Red Wine Trophy Australia & NZ Boutique wine Awards 2016
2015 Pinot Noir
Silver medal NZ Wine of the Year Awards
2016 Pinot Noir
Decanter silver medal, Cuisine 5 stars Top Ten
2018 Rose
Silver medal NZ Wine of the Year Awards
2018 Pinot Gris
Silver medal NZ Wine of the Year Awards
Vineyard/ Cottage Accommodation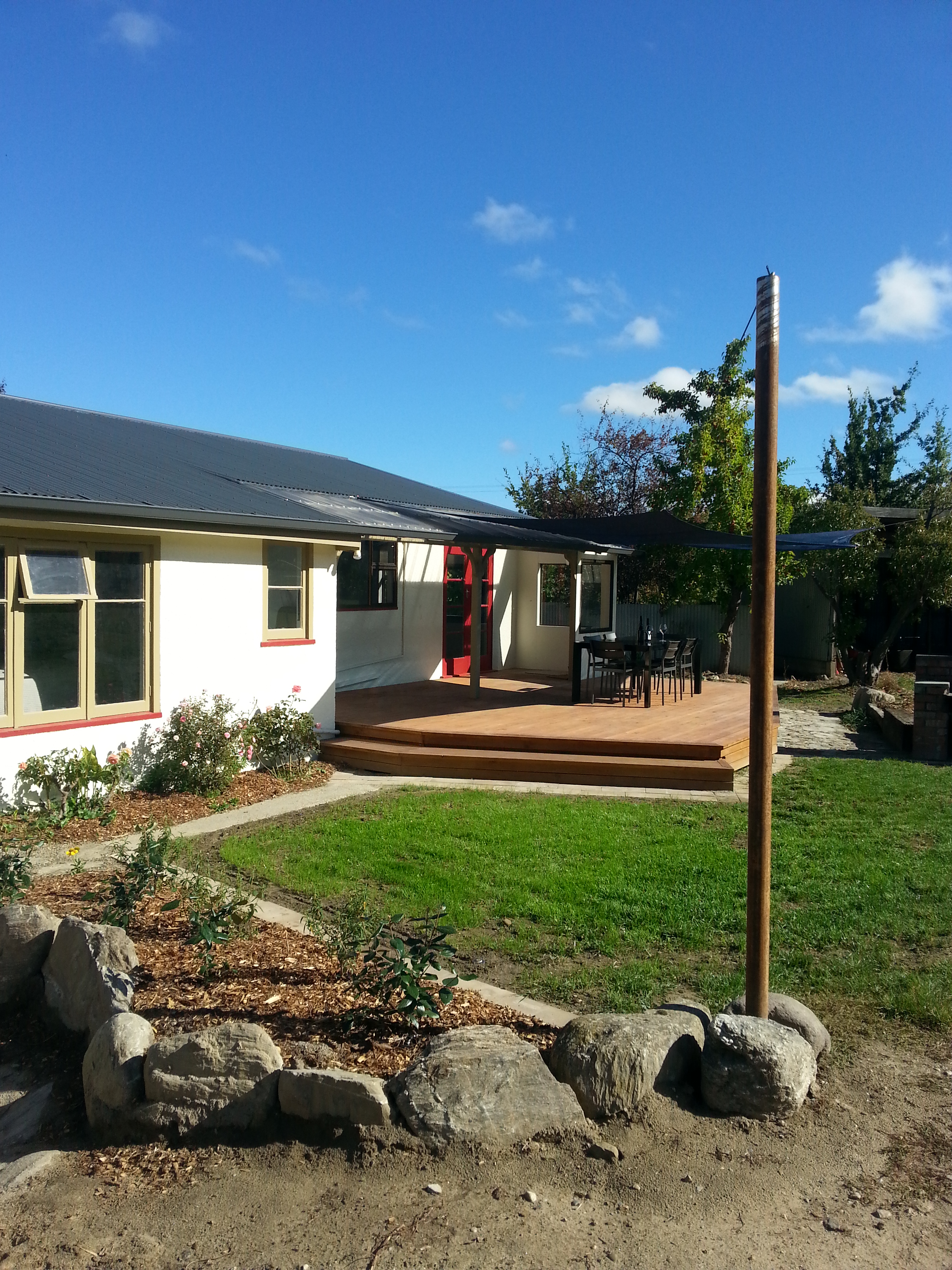 Judge Rock Cottage Accommodation
Come along and experience a home away from home in our newly renovated self contained Cottage. Enjoy vineyard accommodation at its finest. Large, spacious open plan living areas make this cottage the perfect place to relax, unwind and entertain both inside and out. Enjoy the comfort of cottage living and wake up to stunning panoramic views.  Sleeping 6, the Judge Rock Cottage is in a prime location to enjoy the Central Otago Rail Trail and other attractions in and around Central Otago. If you are looking for short term accommodation with a difference then the Judge Rock Cottage is your place to relax, with beautiful views of the vineyard right at your back door. To find out more and to book your stay do not hesitate to contact us.
This self contained cottage has everything you need to make the most of your time in Central Otago. With the freedom to come and go as you please with private access and parking, and with the Alexandra Golf Course and Rail Trail at your doorstep, there is plenty to keep you occupied. Alexandra town centre is also only a 20 min walk away.
Private deck and BBQ area with vineyard views, great for entertaining or relaxing. With the added bonus of being situated right on the award winning Judge Rock Pinot Wines vineyard, treat yourself to a tasting and get to know your friendly hosts over a number of their award winning vintages. Base yourself here for exploring the region
Package tours,  courtesy of Otago Tours, can be arranged to suit. Wine Tasting,  Arts & Crafts, History of Gold mining , Lord of the Rings, Natural History are just some examples of what can be arranged.
NEW ZEALAND.COM TRAVEL DEAL
Stay 2 nights at the Judge Rock Cottage and receive an exclusive wine tasting with your hosts and a free bottle of gold medal Pinot Noir
CONTINENTAL BREAKFAST INCLUDED IN YOUR STAY
Click here to view the cottage.
JUDGE ROCK COTTAGE CANCELLATION POLICY
Due to the nature of our business cancellations affect us significantly and we apply a strict cancellation policy. At time of booking a 50% deposit is requested to confirm the booking. The remaining 50% is due 7 days prior to arrival.
When a cancellation is received within 20 days of your intended arrival date, we will retain 25% of the room cost; Cancellations from 19 to 7 days, we will retain the 50% deposit; and 100% will be charged if less than 7 days' notice is given. Every effort will be made to re-book the room and, if successful, the fee will be refunded.
BOOKING ENQUIRY FORM
Minimum stay 2 nights
NZ$250 per night for 2 people plus $50 per extra person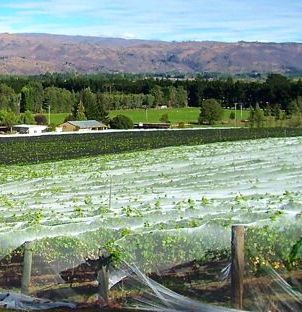 The Judge Rock vision is elegant sensuous intimate Pinot Noir
Our vineyard of 4 hectares is planted with 12,000 Pinot Noir vines with the oldest vines planted in 1998.  The first planting was by John Patrick Joseph Jacobson ( Paul's Dad) in late 1998.  The vineyard is on a westerly face slope down in the sheltered Alexandra basin in Central Otago New Zealand. We have the extremes of winter frosts -12C and summer heat 35C with cool continental climate nights.
 Our growing season starts in early October with bud burst in the first or second week and picking in early to mid April depending on the season.
The rows of vines are angled to the north west to balance the sun light on both sides of the vines from veraison to picking. The vines are at 1.4m to 1.2m spacing with 2.5m row widths to accommodate the Massey Ferguson 35 red tractor. Vines are bud rubbed, shoot thinned, tucked up,leave removed, grape thinned and shoulder trimmed and picked, all by hand.
This is what winemakers call hang time, leave grapes on vines to develop flavours past 24 brix. Nervous time for us vintners!
 

A Year in the Vineyard

October:
Start sulphur spray regime. Every 2-3 weeks until nets go on in February. Bud burst is usually first to second week of October.
Shoot thinning –removal of shoots to 2 per spur preferably one either side. Ensure there is an adequate gap between each spur for shoots to develop uncrowded. Ensure that area below the crown is not too crowded.
Remove shoots at bottom of trunk
Bud rub shoots up trunk
Planting or replanting
November:
Continue shoot removal
Check for blocked drippers
Lifting of tuck wires
Remove shoots at bottom of trunk
December:
Continue shoot removal
Remove laterals
Lifting of tuck wires
Straightening and untangling of vines
January:
Lifting of tuck wires
Straightening and untangling of vines
Putting in clips
Leaf plucking remove laterals so that fruit has light and air around
Take down irrigators
Trim vines
February:
Put on nets- tie down and secure
Check and repair nets
Put up irrigators
Lifting of tuck wires
Putting in clips
Fruit thinning and removal of shoulders
Checking drippers
March:
Remove second set & green/unripe fruit
April:
Harvest and party – now the winemaker's work begins
May:
Take down irrigators
Take off nets
Label and put away nets
Vineyard clean up
Remove sleeves and stakes no longer required
Put up irrigators
June:
Pruning- removal of cane down to 2 buds per spur. Spurs spaced length of secateurs apart Remove any spurs pointing down, or off to the side. Leave one spur down trunk below crown.
Training- check cordon wrap is firm and rewrap or wrap new cane if required
Younger vines 2 bud at base, choke tie or wrap . Cut off any shoots down trunk.
Clean out sleeves of younger vines
July and August:
Pruning & training
September:
Remove sleeves and stakes no longer required
Pruning completed
Tidy up vineyard
Drop tuck wires
Steps in Pinot Noir Production
Our grapes are hand picked late April with brix content around 25brix.
Our Pinot Noir clones consist of
19% 10/5
29% Dijon
21% Pommard
31% 667/777.Our Pinot Noir wine making consists of the following
90-95% destem with 5-10% whole bunches,
100% whole berries
one week cold soak at 10-14C in stainless steel open topped fermentor,
8 day ferment with temperatures 25-32C,
10-14 days post ferment on skins to extract colour and soften the tannins.
The wine is tasted daily to get the optimal balance of tannin and fruit character.
It is then lightly settled and raked to French oak barrels (one third new oak, one third year two, & one third years' three and four year old barrels)
The malolactic fermentation occurs in the barrels to soften the wine and the wine spends 10-11 months in barrel.
The wine is settled prior to bottling. We find the Pinot Noir wine needs 18 months bottle aging to reapproach it's condition in barrel.
Our wines are gently crafted at Vinpro in Cromwell under the stewardship of a team of New Zealand's most experienced oenologists.